Now however, the catbed is the sleeping spot of choice for both of them. I don't think it's
really
designed to take two cats though.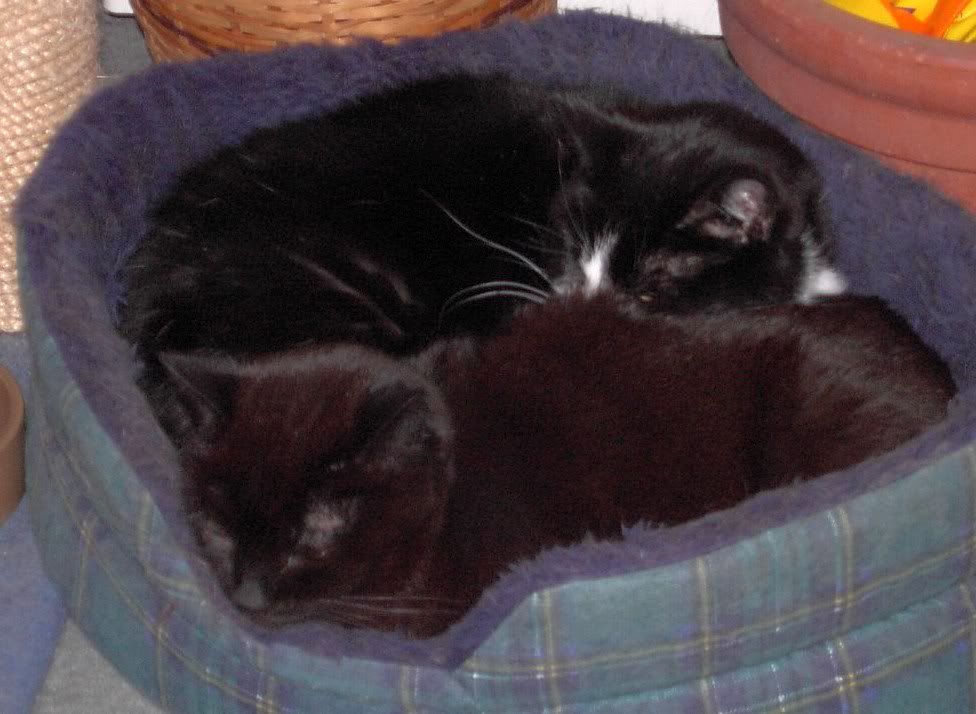 Still, when did that detail ever stop cats ?
Now that the tree is up, the cats aren't allowed into the living room unless I'm there too, as otherwise they will play with the ornaments. I brought the cat bed into the games room for them. Now usually when in the games room, they either vanish into some hidey hole, or else sleep on the platform of the cat tree. When the cat bed is in the living room, it's a moderate priority spot, and I'm more likely to find them on a chair, or in Skiffle's case, buried under the fleecey lap rug, which I also brought through to the games room, especially for Skiffle.