This is it mostly completed: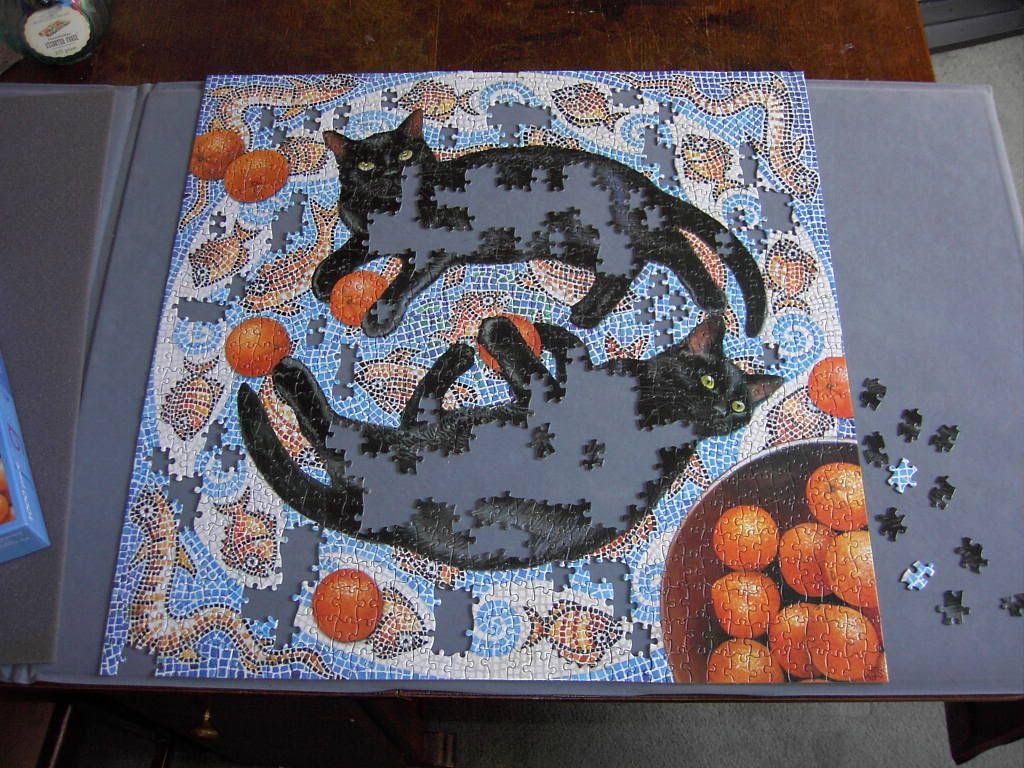 And here it is - all done !
The keen observer will note that there's a piece missing from the lower left hand corner. I said there didn't seem to be enough edge pieces, and that one was actually missing from the brand new box. Grrrr.
Still, it's a lovely picture, though hard work to complete. I did finish it back in August; I just didn't get around to uploading the pics from the camera to the computers.
Job done now :)
Tags:
Gillian
Latest Month
August 2018
S
M
T
W
T
F
S
1
2
3
4
5
6
7
8
9
10
11
12
13
14
15
16
17
18
19
20
21
22
23
24
25
26
27
28
29
30
31