If you are reading this, post a picture of a cat in your journal. (Your cat, a lolcat, or someone else's cat. But preferably yours, if possible.)


Here's Skiffle a few years ago, perched on top of the bathroom door, for no reason other than to prove that she could.
And this is Diesel, showing that she's NOT black; she's a gingerbread cat. Sadly, the pic doesn't really show the lovely mint green of her eyes.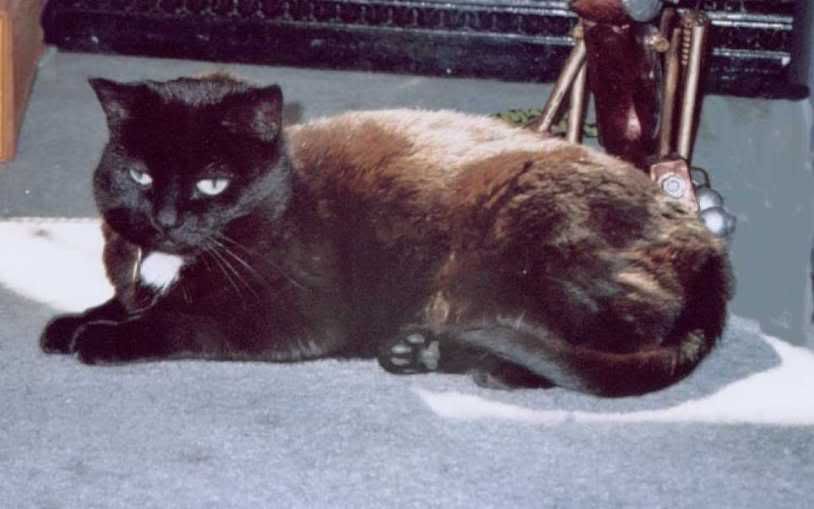 Gillian
Latest Month
August 2018
S
M
T
W
T
F
S
1
2
3
4
5
6
7
8
9
10
11
12
13
14
15
16
17
18
19
20
21
22
23
24
25
26
27
28
29
30
31