convoy
wagon train. So I collected four wagons of various quality and scale, plus two gigs, and have been playing at wagon train and campfire scenes in the living room.
The biggest covered wagon is the Johnny West one, by Marx. The Lone Ranger wagon is in its Ore Wagon mode, with high sides. The Bonanza wagon is almost identical, so I could attach the chuck wagon box from the Lone Ranger wagon to the back, because the chuck wagon box is cool, and I wanted it for the campfire scenes. I don't have any of the Bonanza human figures, but the Fighting Furies by matchbox fit pretty well. The wagon with the implausible decorated cover is a more modern toy, by a company called Kid Kore. I added two Sindy gigs, to make up the numbers, and although Marx never produced their 'Victorian Riding Lady' figure, I thought that Anna, wearing her lovely habit and riding sidesaddle, would make a good substitute.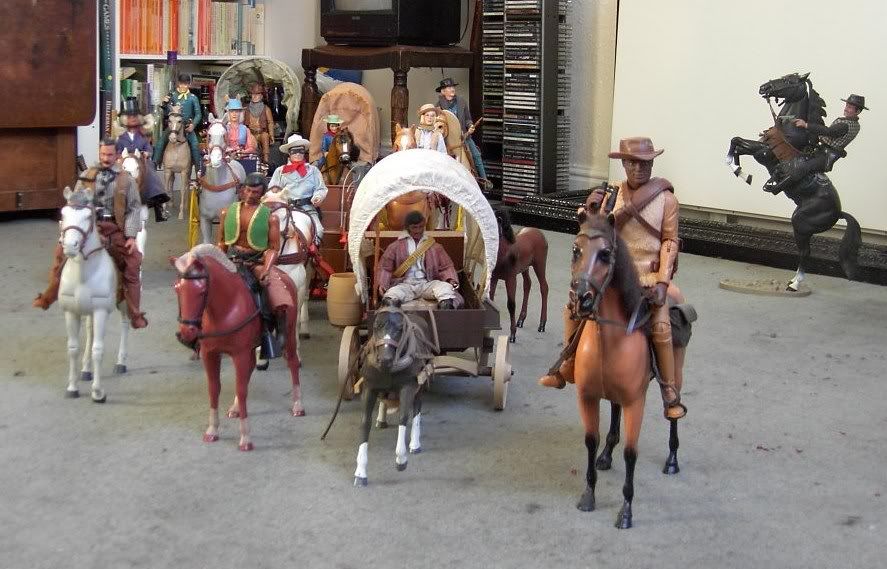 At the end of the day, the wagons are circled, and camp is made for the night.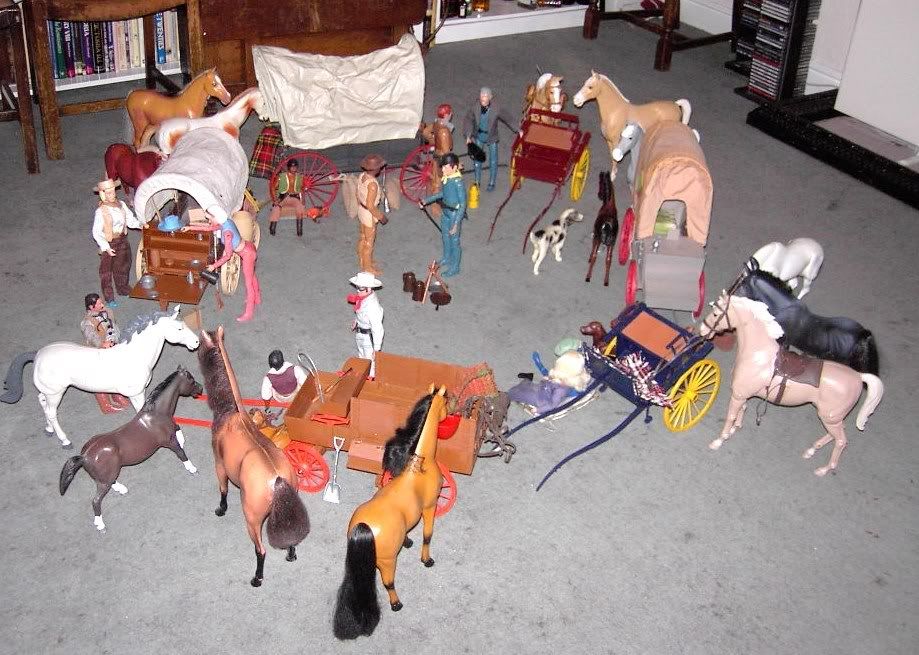 Time for supper
The sheriff just wants some coffee and a chat.
Johnny and Jane are glad of some time together at the end of the day.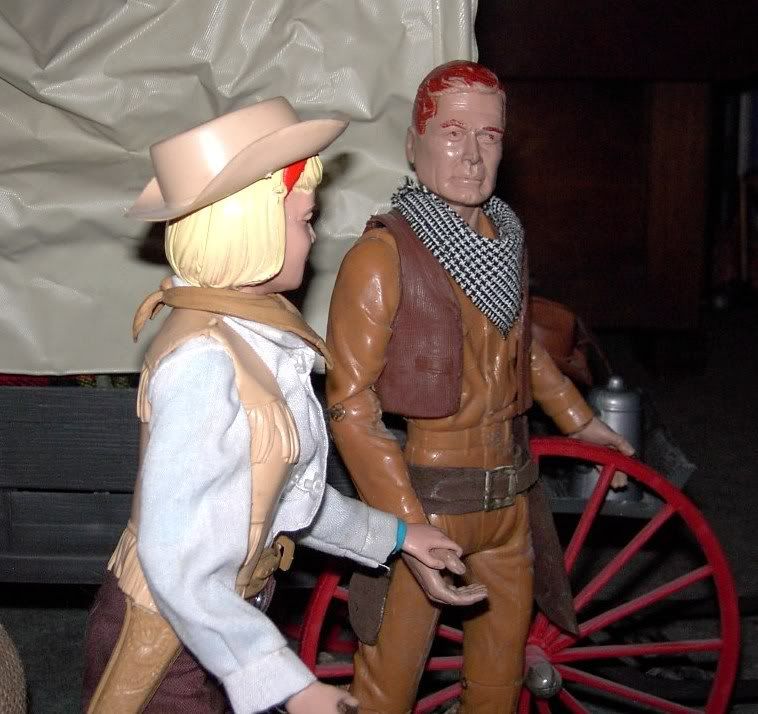 But Kid Cortez relaxes on his own, though his long rifle is not too far away, even in camp.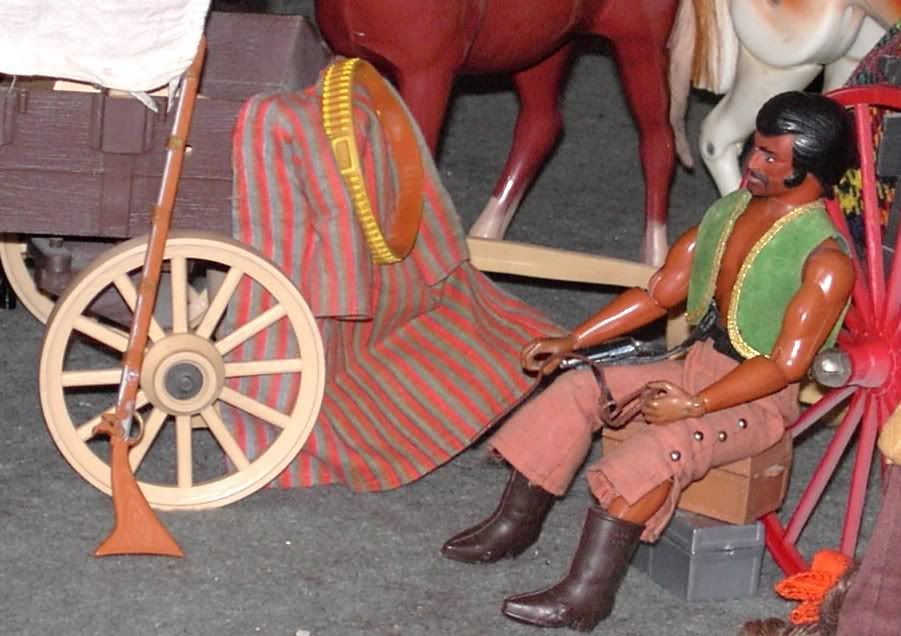 I was admiring my new Lone Ranger 4 in 1 wagon the other day, when it occured to me that if I put together all my action-figure horse-drawn vehicles, I would have enough for a small