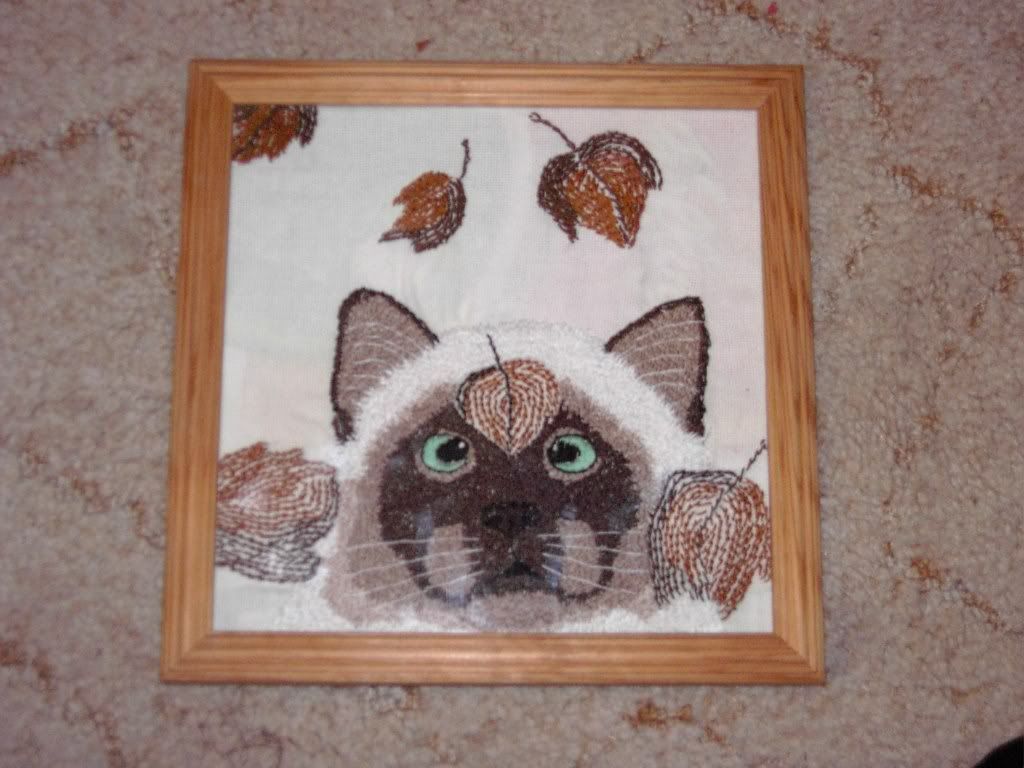 It's based on a painting from a calendar I bought on my last trip to the US. (Unfortunately I can't read the artist's name on the pages I kept). I traced the outlines of the cat and leaves onto the fabric, then embroidered freehand, choosing the colours that seemed suitable. The real richness of the colours, especially the coppery colour used in the leaves, is somewhat lost in the pic, but you get the idea.
On a related note, I borrowed a book from the library on the history of toys. It tends to be rather dry reading, but I enjoyed it all the more for a pic of two home-made toys. One of the two is a very familiar looking toy lamb. It's made from the same pattern as the ones I made for Evie and Ruby. I feel oddly smug.
Finally got around to uploading the pic of the cat embroidery that I did as a present for Cathy - one of my kind hostesses in America. I'd stayed with Cathy and her husband, Ron, before, and knew that she had many cat pictures and ornaments, so I thought this would fit in nicely.