I'll miss her in so many ways. For her lovely and rare brown colour, which was like dark chocolate on her points but tipped with red on her body to give her the golden-brown glow of rich gingerbread in the sunlight. I won't be fishing her out from under the bed, or sharing space on the footstool with her when I'm in the recliner. She won't suddenly turn skittish and chase the laser pointer around, as she did only a few weeks ago. She won't sit on the corner of the bath when I'm on the loo in the mornings, and bang her head against my arm to let me know she wants her breakfast. She won't materialize out of nowhere when I open a yoghurt or eat a melon, and sit beside my chair looking hopeful. I won't enjoy the feel of her deep, plush fur. I won't enjoy seeing her curled up with Iella, and the two of them washing one another.
And I'll miss that big, rattling, rumbling purr.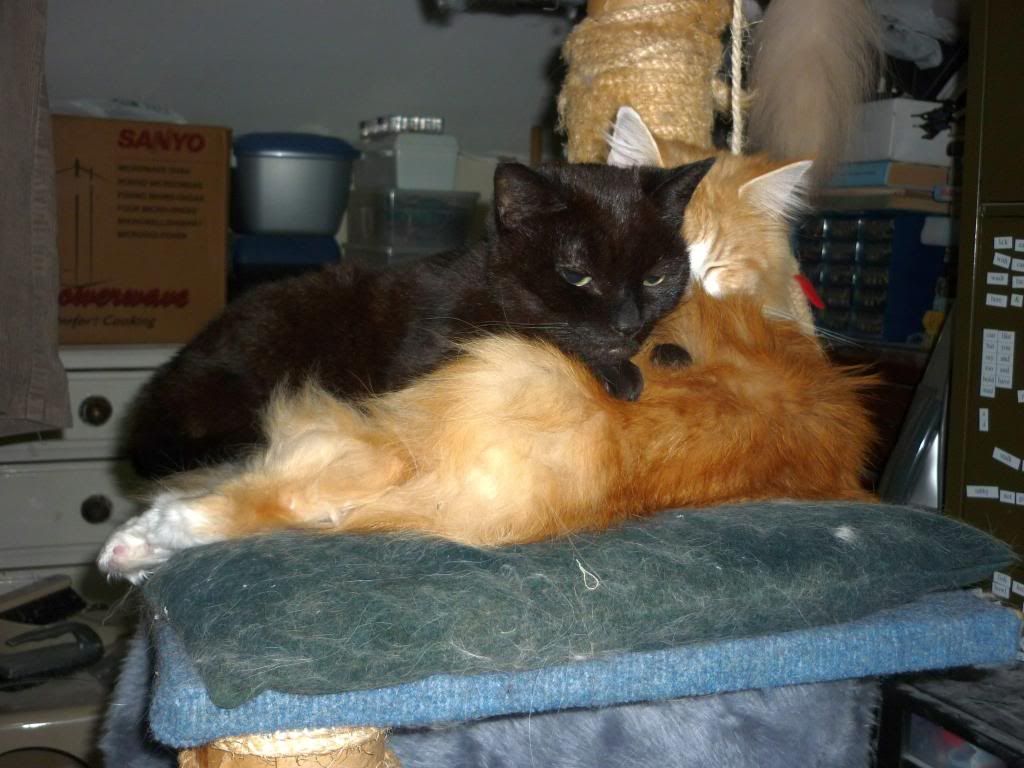 My liitle, brown cat was put to sleep on Tues afternoon. It was a very tough decision to make, as she was still bright and interested in what was happening around her. However, she was eating less and her breathing looked to be a bit worse in the afternoon than it had been in the morning. She could have lived contentedly for a few days longer, or she could have collapsed and died a distressing death, maybe when I was out shopping, or asleep. I felt that sooner was better than too late.