I found a black T-shirt mini dress in a charity shop - this happened to have a short and entirely pointless zip at the back of the neck, which unzipped but was sewn on top of the actual dress, so didn't create an opening. I put rips in the dress, added every last safety pin I own and scribbled on it with fabric painting crayons (which didn't show up well, as they're meant to be used on white T-shirts, but it all added to the chaos. I went to Ven's and took her took collect her outfit from her friend, Punk Rachael. We got dressed at Ven's house and the teenagers lodging with her did our hair. Mine ended up twisted into mini dreads and sprayed bright green. Then we slapped on makeup and went to pose for photos before going on to the party.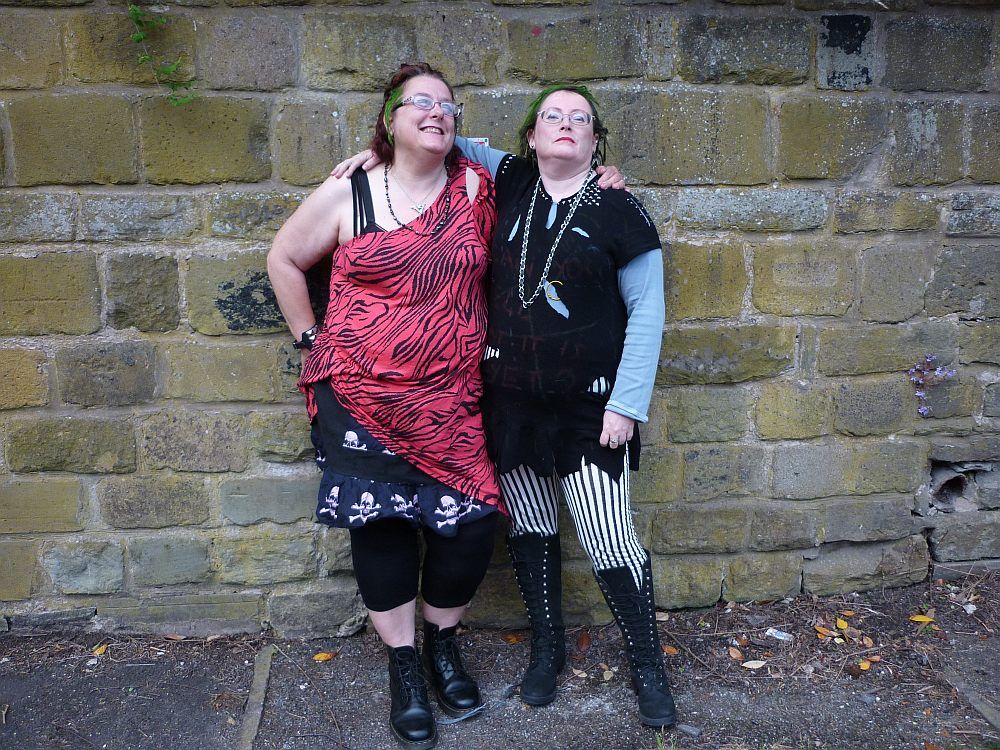 Apparently we got a funny look from someone as we were waiting at traffic lights :) It was a good party.
For those of you who were following the saga of the unbleachable T-shirt, here's what happened in the end.