Here's the Fiesta, outside my house, yesterday morning.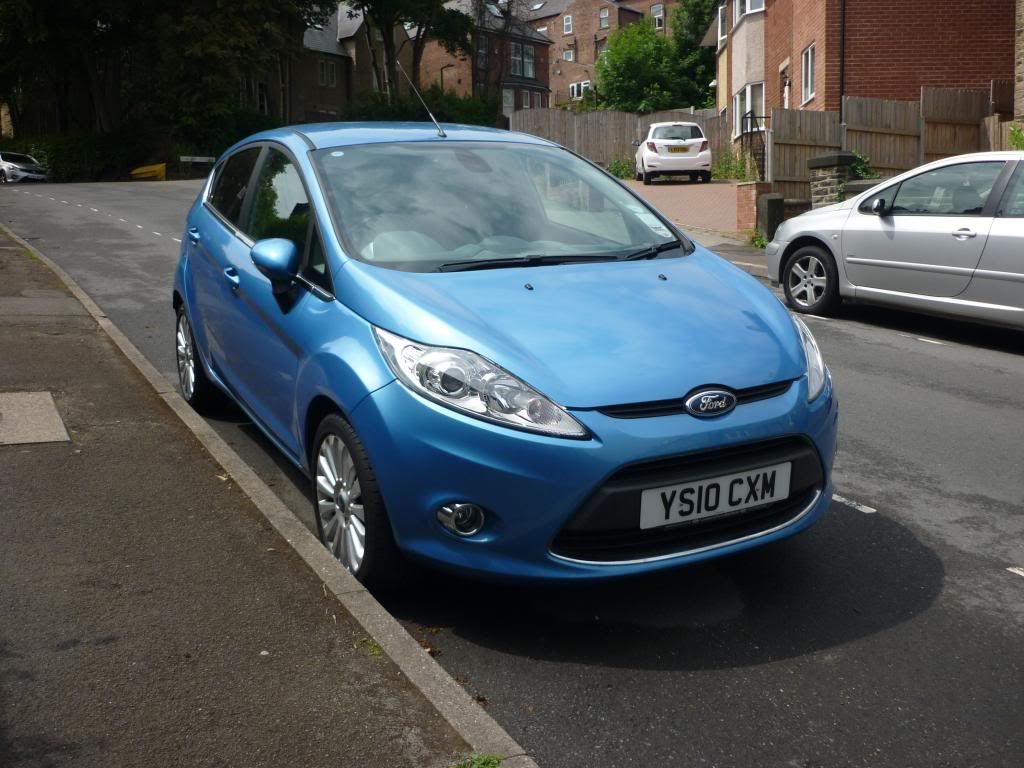 We went for a quick spin in the B-Max before I signed the papers, as I wanted another practice at driving an automatic. Everything was sorted out pianlesly, and the dealer was most helpful. We set a couple of the pre-sets on the DAB radio, and synced my mobile to the bluetooth and tried the audio commands. I might try it out tomorrow evening when I go over to Ven's to get ready for the punk party. I drove home OK, and enjoyed the ride. It still feels a bit odd, driving an automatic. When I'm changing speed, or cornering, my left leg and hand just want to do stuff and there's nothing for them to do. It handles well, very similar to the fiesta, as it's much the same car. There seems to be an awful lot of buttons, mostly to do with audio and other gizmos. I spent a while sitting in the car this afternoon to set more stations on the radio, and to get the hang of some of the buttons.
My new resident's parking permit actually arrived the same day. I have new the permit, but had left the plastic holder which came with the first permit, in the Fiesta. I'd got a new disabled badge holder for the new car, so I cut the old one in half and slipped the paper permit into one side and have put the on the dashboard, so the permit is displayed safely. I've ordered a new (tax disc)permit holder off ebay for a more permanent solution. I got one with the Rebel Alliance symbol on the back.
So here is the new car, in (almost) the same space as the previous one.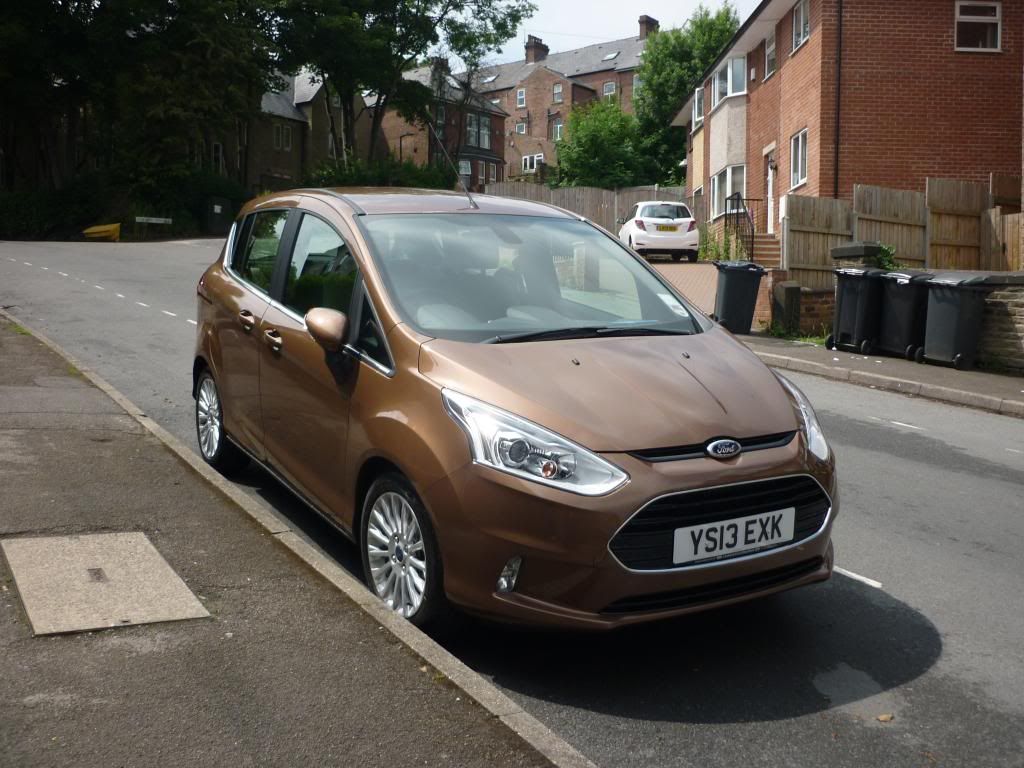 I've transferred all the bits and pieces into it. We're ready to roll !
Yesterday, I took delivery of my new Motability car. I was a little sad to see the Fiesta go, as it's a lovely car to drive. I drove to the dealers and it was inspected for the good condition bonus, while I poked about inside the new car. I could get up to £250 back for the Fiesta being in a good condition, which it is, apart from scuffing on the alloys. The dealer doesn't make the descision - he sends a report to Motability. I hope I get the money, as the advance for the new car is quite a bit more, and I'd like to put something back in the savings.