Southport has a tattoo museum, which Helen didn't fancy, and a Lawnmower museum, which we passed as we were driving into town. It seemed to be part of a garden machinery shop, and didn't look very big, so we didn't visit. Instead, we pottered around the local shops. I found an apparently unused copy of the Destination, New York board game, which I bought. We wandered round and antiques and collectables centre which had lots of interesting stuff to look at, though we didn't buy anything. Our last port of call was a craft shop, as I wanted to get some findings for making earrings. I got what I wanted, and found some beads I really liked. I made them up into earrings yesterday.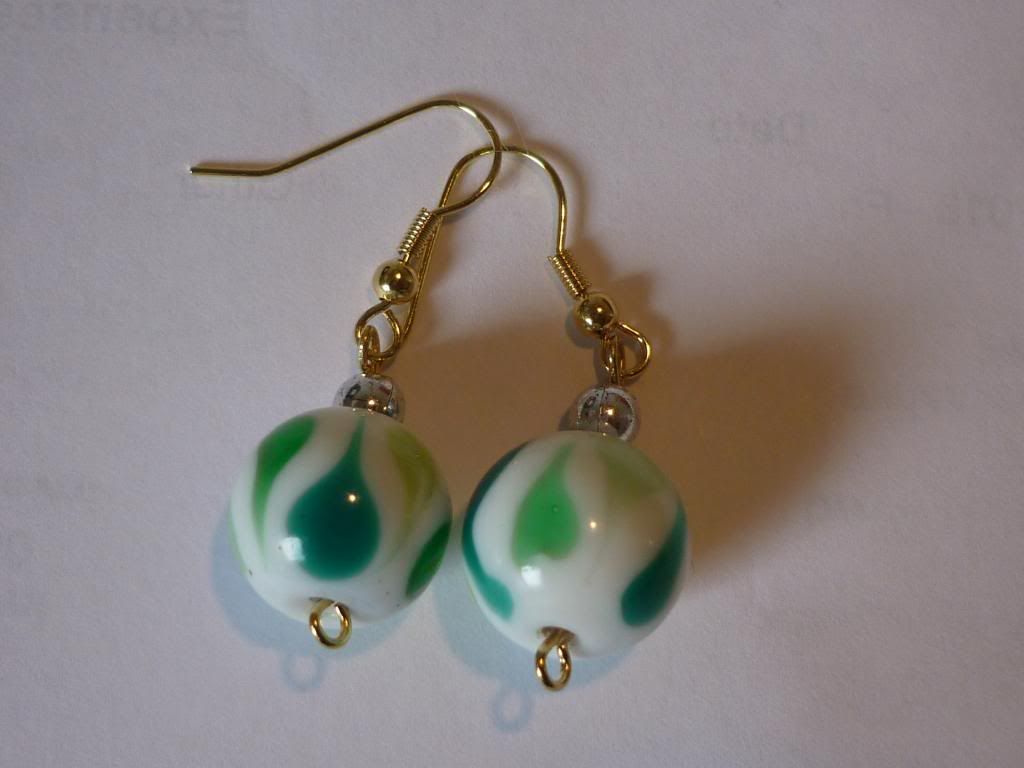 We took a different route back to Wigan to avoid the roadworks, and saved a lot of time.
The landlord's agents rang first thing this morning to say that the bay window and front door are going to be repainted today. They apologized for the short notice, but they've been trying to persuade the landlord to have the work done for some time, and when he agreed, the contractors were busy. They just became available this morning, so the agent gave them the go-ahead while the going was good. The bay windows really need attention; the old paint was flaking and the wood beneath was starting to rot. Allegedly, the windows will be replaced with new ones next yeat, which really needs doing, so the paint is just a patch job. Only the bay windows are front door are being done, in white with black detailing. Fortunately it's stopped snowing, at least for the moment, though no doubt it's still cold out, in spite of the sun.
Through fog to Wigan on Sat for a cat show. After a look round, Helen and i went on to Southport. It was a wet day, so we didn't actually go to the sea front, but stayed with the shops. The main precinct has a nice old cast-iron and glass canopy covering much of it, so we had some shelter from the weather. We were delayed by roadworks on the way out so didn't arrive till about 12, and had an early lunch first thing. We found a nice restaurant, called the Swiss Cottage, or something similar. It had a distinctly 70's feel to it - not retro, just never really updated since then. We both had the roast lamb, though Helen had chips and I chose potato croquettes. It was unexciting, but satisfactory, inexpensive and plentiful.