I didn't know any of the songs from the musical, Pal Joey, but the CD was cheap so I figured it would be worth a punt. It certainly was. It has some terrific songs and performances - not only the ones Denis sings - and I really like it. I'm engaged by the character of Joey: charming, worthless, self-absorbed, cheerful and ulitmately rather sad. For all his dreams and optimism, he'll never truly succeed and will probably end up lonely. He can't see this coming though - he lives in the moment. The two women he's involved with are both smart enough to see through him, and dump him, deciding that they deserve better, though they wish him well.
I've got a souvenir programme of the 1980 production, which gives an idea of what it was like, especially with the cast CD to listen to.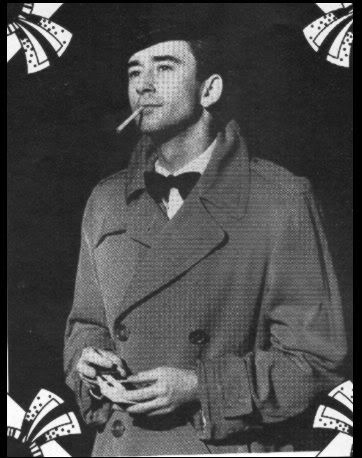 It was a much praised and successful revival. Both Denis and the leading lady, Sian Phillips were nominated for Olivier Awards.
I'd love to see this production, the problem being that I'd need to invent a time machine. My first thought about this was that I don't know enough about physics. Then again, if you want to invent a time machine, a certain ignorance of the laws of physics might not be a bad thing.....
I've been listening a lot to a recording of the 1980 London revival of Pal Joey. I bought the CD basically because Denis Lawson played the lead role. I've seen him on stage in musicals but there are no recordings of him in either 'Lust' or 'La Cage Aux Folles', which is a shame as he's an excellent singer.