We also visited a stall selling seaside rock. Helen picked a a bundle for the gaming group but was amused to see that instead of being Blackpool rock, it was Brighton Rock. The stall holder was most disgruntled when this was pointed out to her, and muttered something about having words with the distributor she'd got the rock from.
After lunch in a little cafe/bakery, we both bought pies to take as tea for the game next day and set off back to Preston. En route, we'd passed a glass studio, so we called in on our way back. The signj rather dauntingly said it was open Mon-Fri, but underneath it also said last weekend of the month, which this was - hurrah !
It was John Ditchfield's studio - I didn't recognise the name at first, but I recognised the iridescent paperweights with a lilypad design, and piny silver frogs, which are a trademark design. I've seen them on programmes like Bargain Hunt, and know they are well thought of and collectable.
Outside the studio buildings were a couple of tubs with a mix of natural and glass plants.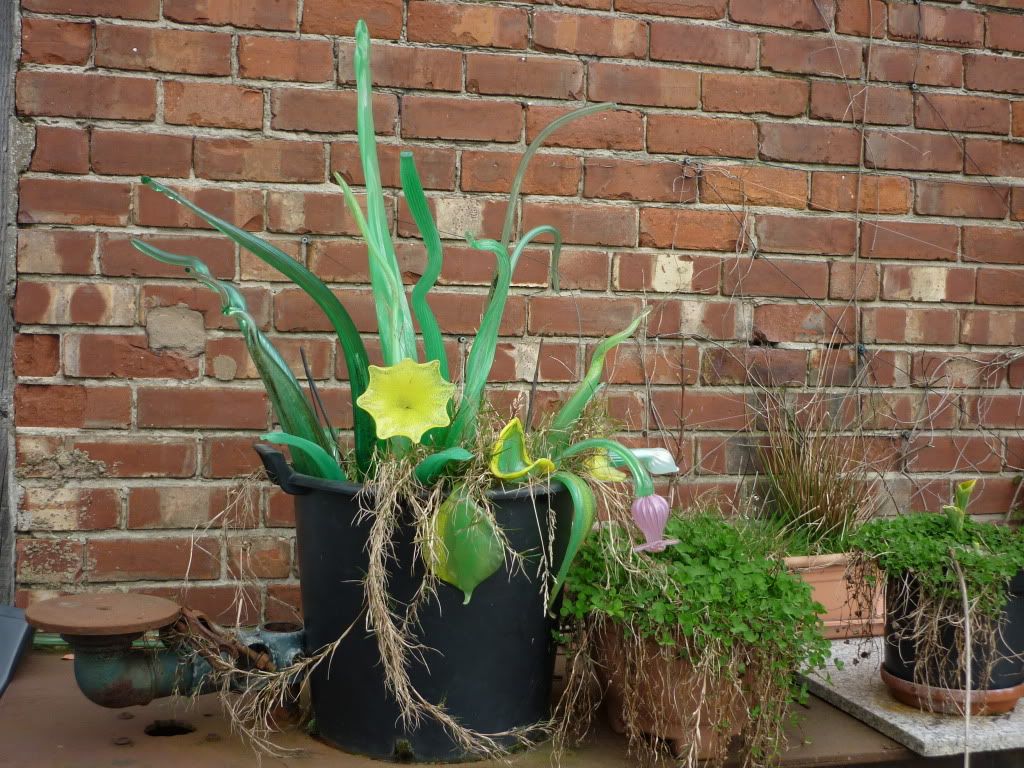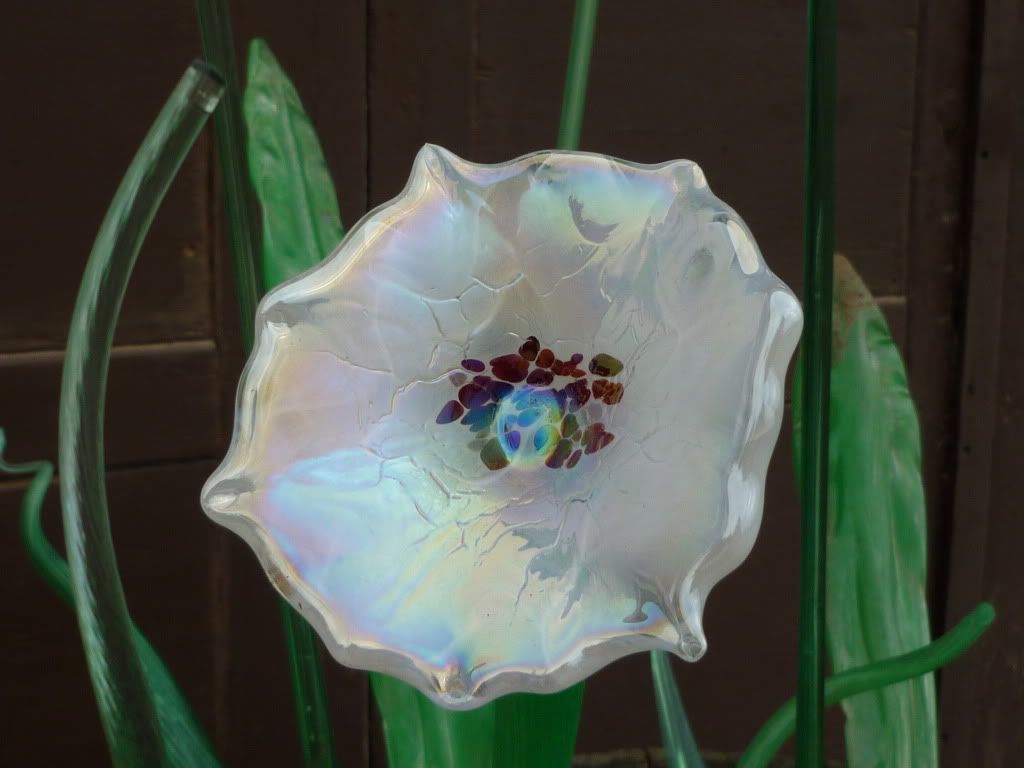 Visitors could watch John Ditchfield and his assistants working glass in one half of the building, then go through to the gallery/shop. Here, there were cases of beautiful things to tempt you.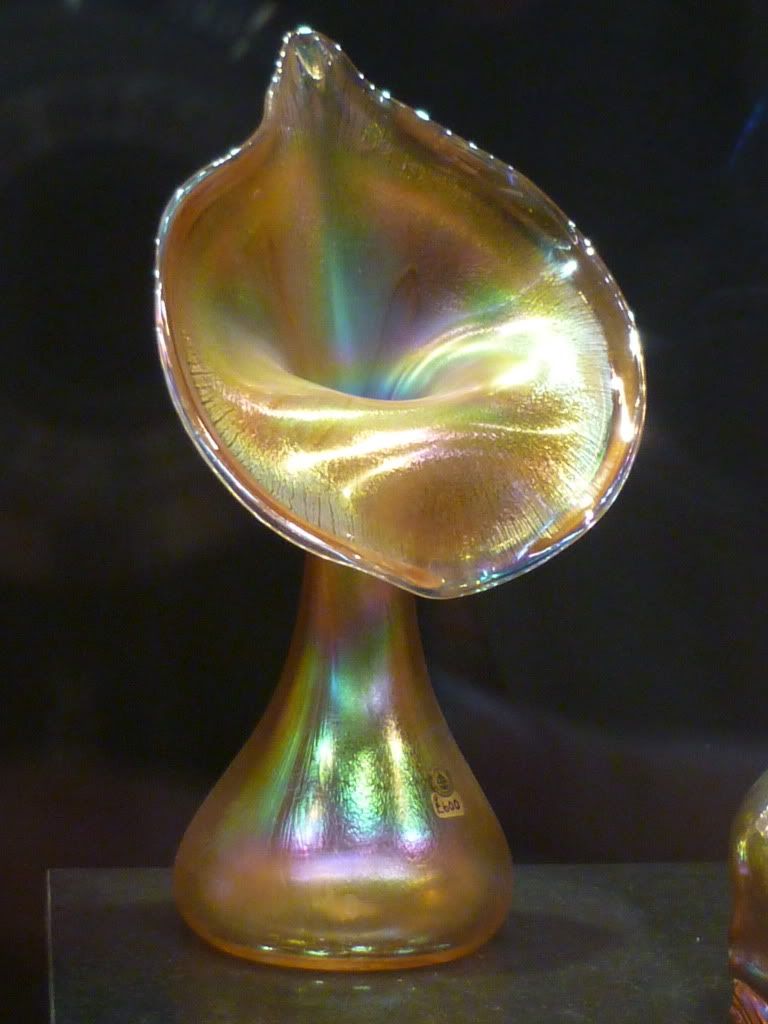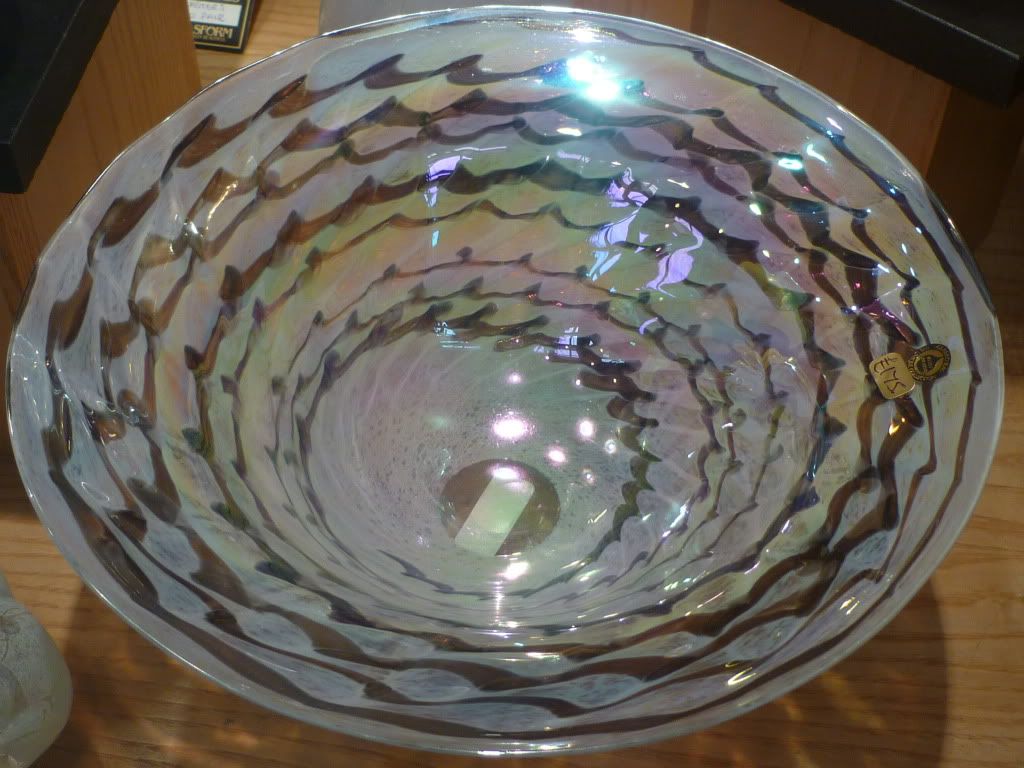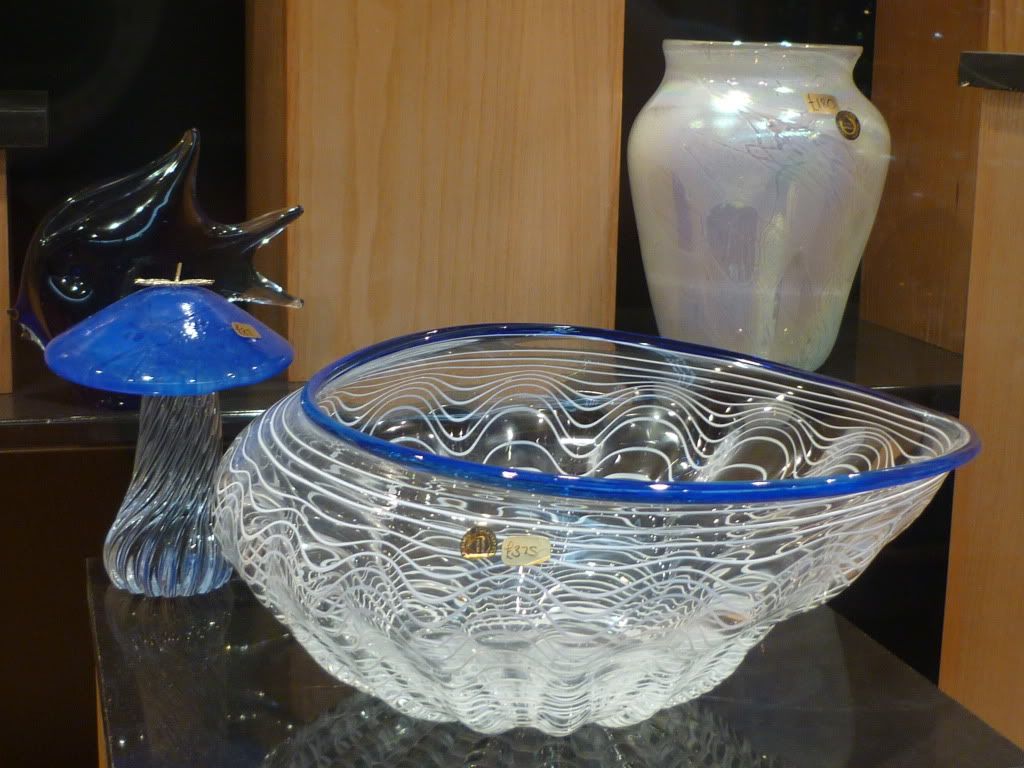 I bought a lovely glass mouse, made and signed by John Ditchfield's wife. Helen bought a pear and a tiny vase, both made, and signed for her, by John.
It's a nice place to visit - you could easily spend a small fortune there. We told each other that we were buying art glass from a collectible studio and that it was a Good Investment. And much prettier than shares or an ISA.
A couple of weekends ago, I went to a cat show in Preston with Steve and Helen. As usual, after taking a look at the cats and stalls there, Helen and I left Steve at the show and went off to explore. We went out to Fleetwood and explored the large indoor market there. It's a curious place, Fleetwood market, somewhat stuck in a time warp. There were stalls of chavy bling handbags, assorted nasty decorative tat, some good food stalls, a nice hardware stall we both bought something from. We were both quietly gobsmacked by the stall selling antimacassers, table runners and frilly loo roll holders. Evidently, in some places it's still possible to make a living selling this stuff.