shouting at
addressing. When thinking about a new name for him, Tycho came immediately to mind and refused to go away, even though I really hadn't intended to name another cat after a Star Wars character.
He's settled in well now and charges around with Iella. She's about twice his size, and he was a bit nervous of her at first, when she charged at him. Now he's charging at her. Diesel's still occasionally a little hissy with him, but they all eat happily together. Tycho's a very sweet, soft boy, who likes to groom you when you stroke him. He also has the most endearing habit of sucking his thumb. He stretches out his right foreleg and flexes the toes, as though kneading a lap, and sucks the inside toe of his left paw with wet, slucking noises, while purring. It's impossible not to go 'Awwww'.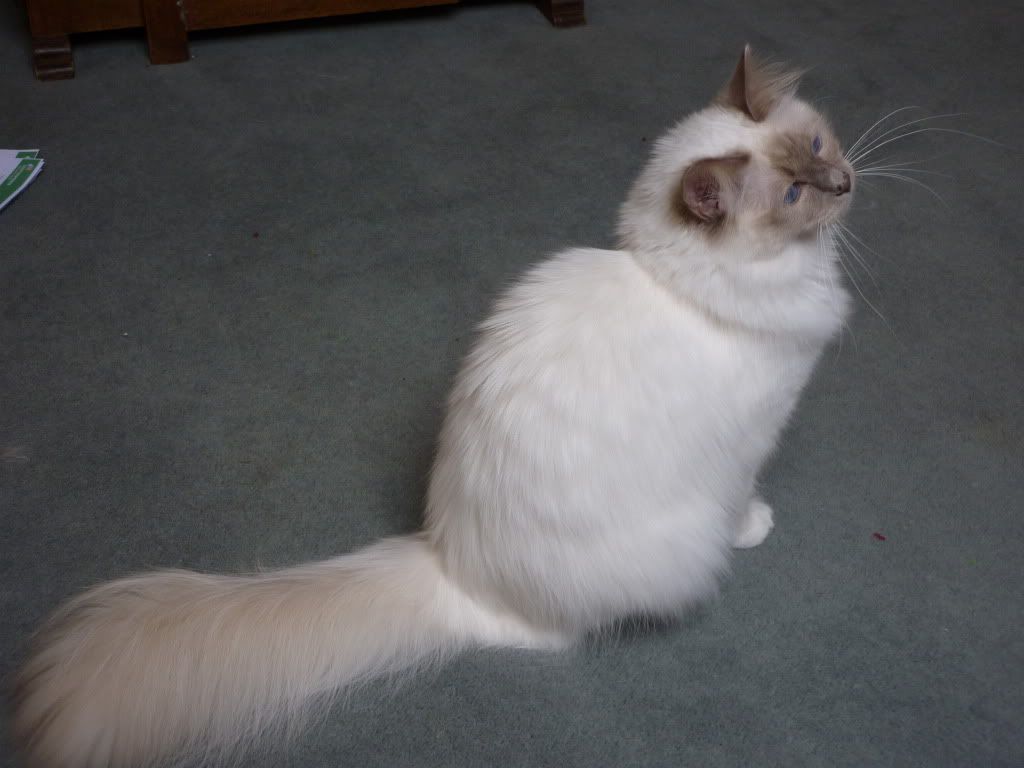 This one shows off his floofy tail :)
You can see how blue his eyes are in this shot
And this is a nice size comparison - note the two epic tails !
As many of you know by now, I have a new cat. He is a 9 month old lilac point Birman, called Tycho. His pedigree name is Twinkletoes Lilac Teasel, but I didn't want to continue calling him Teasel, as it's so similar to Diesel and I like my cats to be clear about which one of them I'm