Once there, Helen and I looked around the stall and admired some cats. We generally avoid the Persians, as neither of us like the flat faces of the modern Persian. We do look at the fluffies - Norwegians, Maine Coons, Somalis and Birmans. There were some very lovely cats there - some splendid semi-long haired silver tabbies, and a beautiful red-silver tabby.
When the show hall was cleared for judging, we went into Stoke proper, using both Daniel and a map I'd printed out the night before. We went to the Potteries Museum and Galleries, and started with breakfast. I was pleased to see Staffordshire Oatcakes on the menu, and had one with bacon and cheese. The first exhibition we went to see was the Spitfire, currently being restored. It was great to see one up close - they really are very elegant little planes.
From there, we went through to the
Staffordshire Hoard
That's the enormous find of Saxon gold and artifacts uncovered in 2009. There's not much on display here yet, thought they're planning to build a special exhibition space for it. Much of the gold still needs proper cleaning and conservation work. All the same, what it there, is spectacular. The detail of the work is breathtaking - it's very finely made and so, so beautiful. The artifacts are in glass cases, with magnifying glasses available so you can take a closer look.Over 5 kg of gold artifacts was uncovered - an unbelievable amount. It's awesome and I@m looking forward to seeing more of it displayed.
After this, we went upstairs to see the ceramics. Unsurprisingly, Stoke has a lot of ceramics. There were some truly lovely objects there: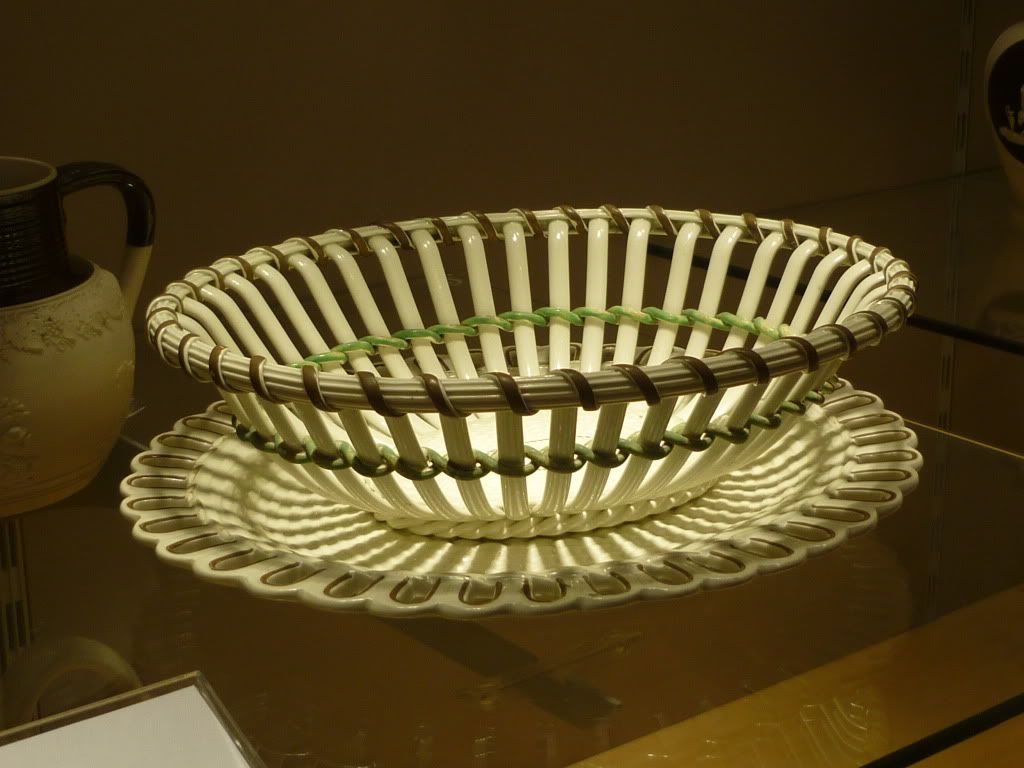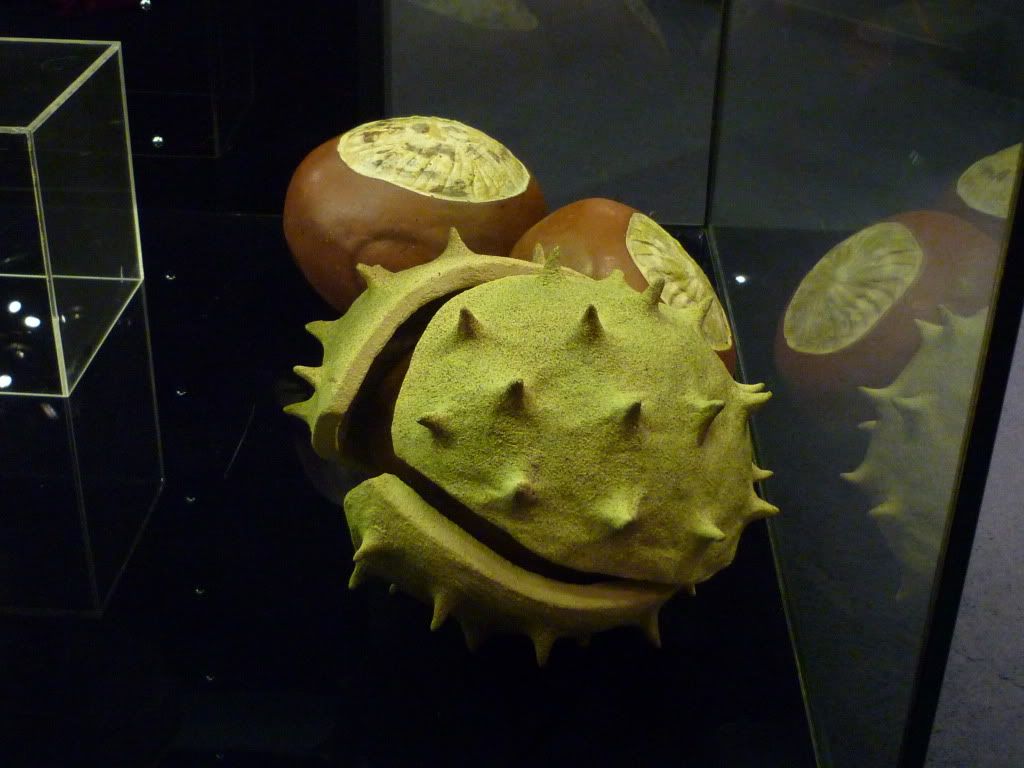 There were also some absolute stinkers. There seemed to be a craze at some point for pots shaped like vegetables. The cauliflower teapot is merely nasty.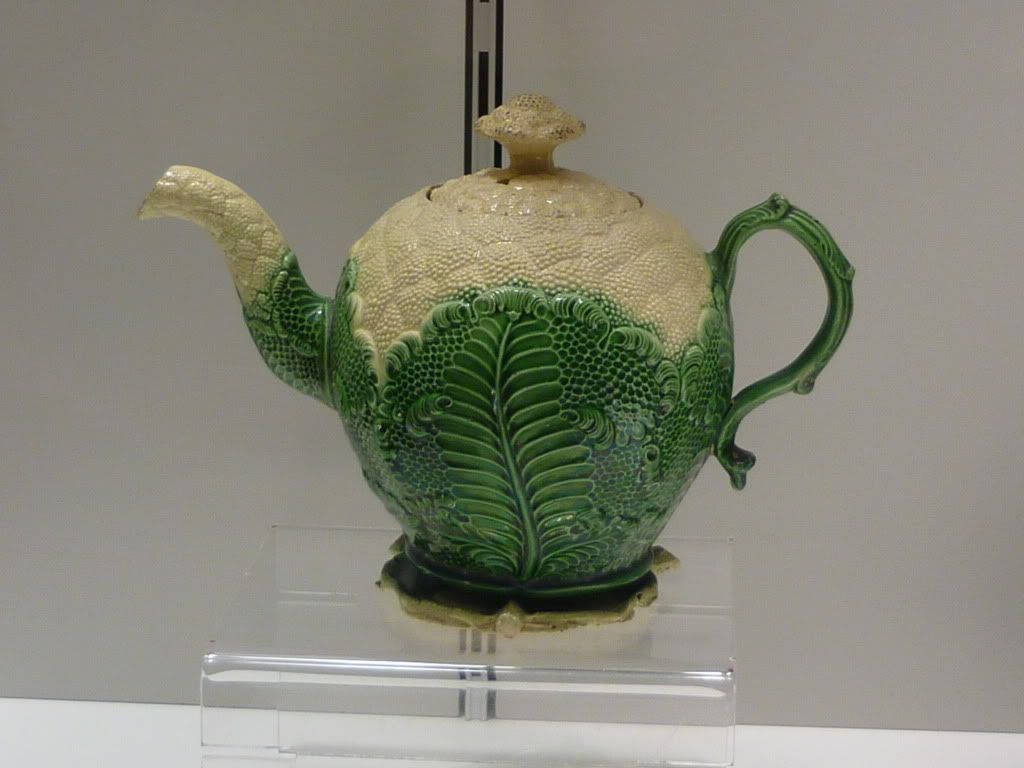 The mutant cauliflower coffee pot is, frankly, rather scary.
There was also some splendidly hideous outdoor cermaics, clearly intended to deter criminals from entering your garden.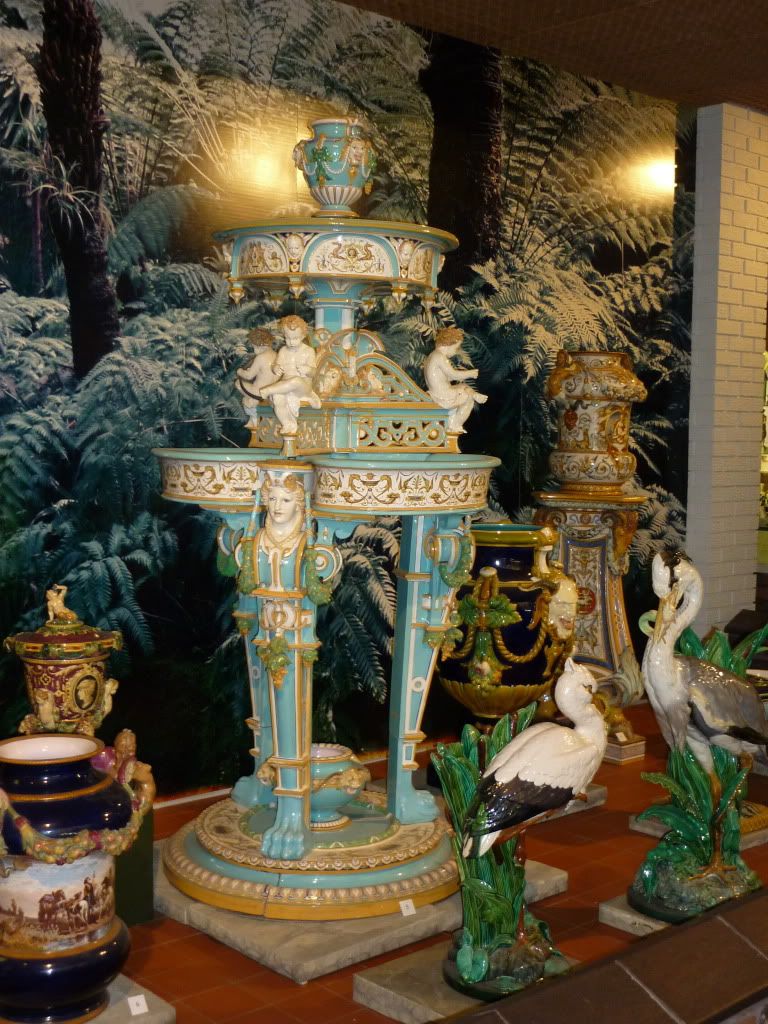 I think the cherubs have lost their knitting.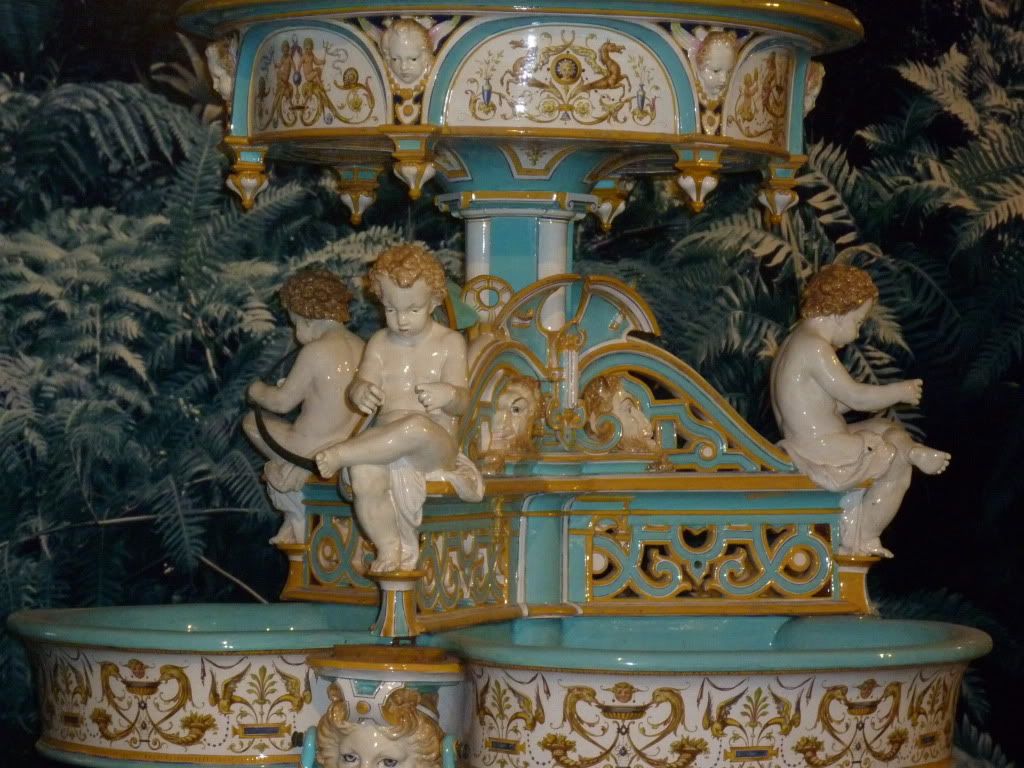 After this, we stopped back at the cat show to pick up Steve and headed for home. Well, we went by Daniel's route, which turned out to be on the scenic side (or would have been if not for the rain). We ended up circulating through the backways of Derbyshire, wondering where the hell he was sending us now. Once back in Sheffield, Helen continued to wind up Daniel by taking her own route back to mine, and forcing him to mutter 'recalculating' at regular intervals. Who knew that baiting the sat nav could be so much fun ?
Out and about again on Saturday, this time to Stoke. The cat show was held in Fenton, just outside of Stoke itself. Steve and Helen bought themselves a sat nav for Xmas, so they've been experimenting with it. The voice is currently Daniel, and the poor fellow had rather a hard time. After picking me up, we turned left onto Northumberland Road, and from then on, Steve ignored Daniel's advice all the way to the M1. Poor Daniel kept repeating 'recalculating' whenever Steve took his own route, and the machine came quite close to sounding annoyed at times. He was suggesting we double back on ourselves at one point, and suggested an illegal right turn once. Once on the motorway, we gave him a break and followed his advice to reach the sports centre in Fenton.