This week it turned warmer. So I've turned the heaters down, though they are still on, and haven't needed a jumper in the evening. I think Iella's starting to get her first proper winter coat. The fur around her neck seems thicker. I'm looking forward to seeing her in full winter kit, as it's quite impressive in Skaukatts.
Here she is, photographed just a few days ago. She's looking quite nature now. She's still surprizingly skinny under the fur. She and Diesel both weigh 8lbs
Iella does love her tunnel. I often find her lying halfway in, with furry bum and tail hanging out. and nothing else visible. Here she looks rather cute.
Just to prove I do have two cats, here's Diesel reclining on the sofa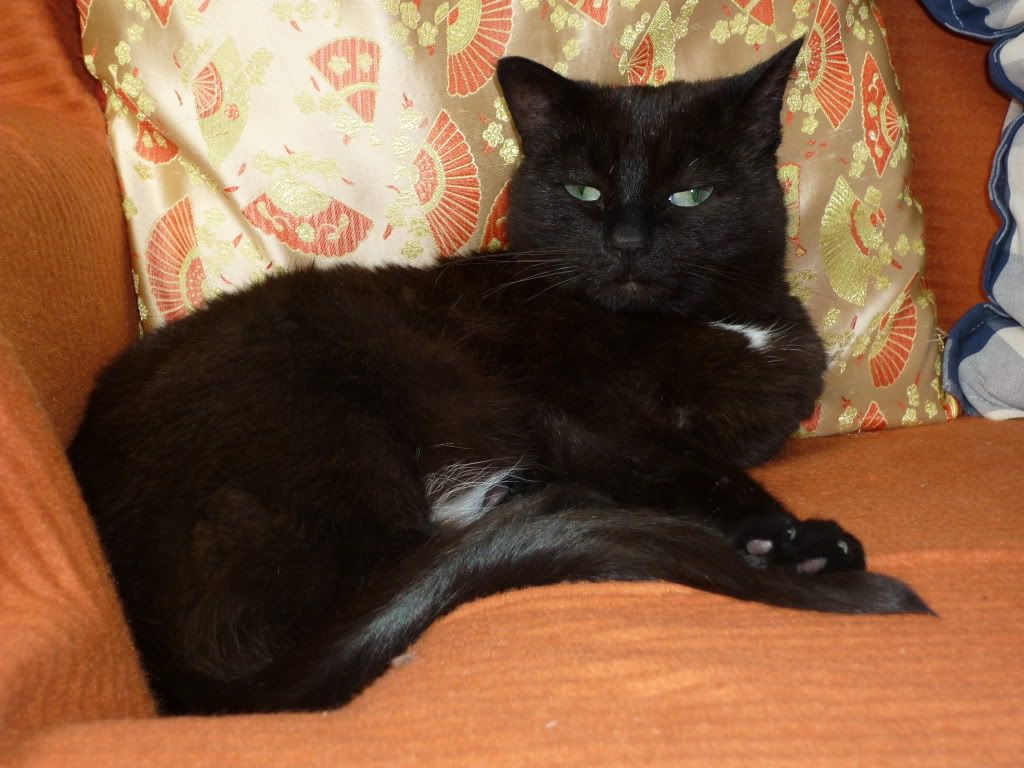 And Iella again, doing much the same on an armchair
Her ruff is starting to develop, making her look rather regal in this pose. And she looks lovely and cosy and diva-ish, all wrapped up in her fur coat.
It was starting to feel decidedly autumnal last wekk. I put the heaters on - and then turned them up - I was wearing a light jumper and bodywarmer in the evenings (it takes a couple of days for the storage heaters to catch up) and I changed from lightweight summer trousers into my cords. And the cats started to snuggle up together in armchairs.