Here's Iella looking thoughtful. She seems to have developed a fondness for using head rests. It's rather sweet, as Skiffle always liked to have a head rest.
Iella reflects on how beautiful she is.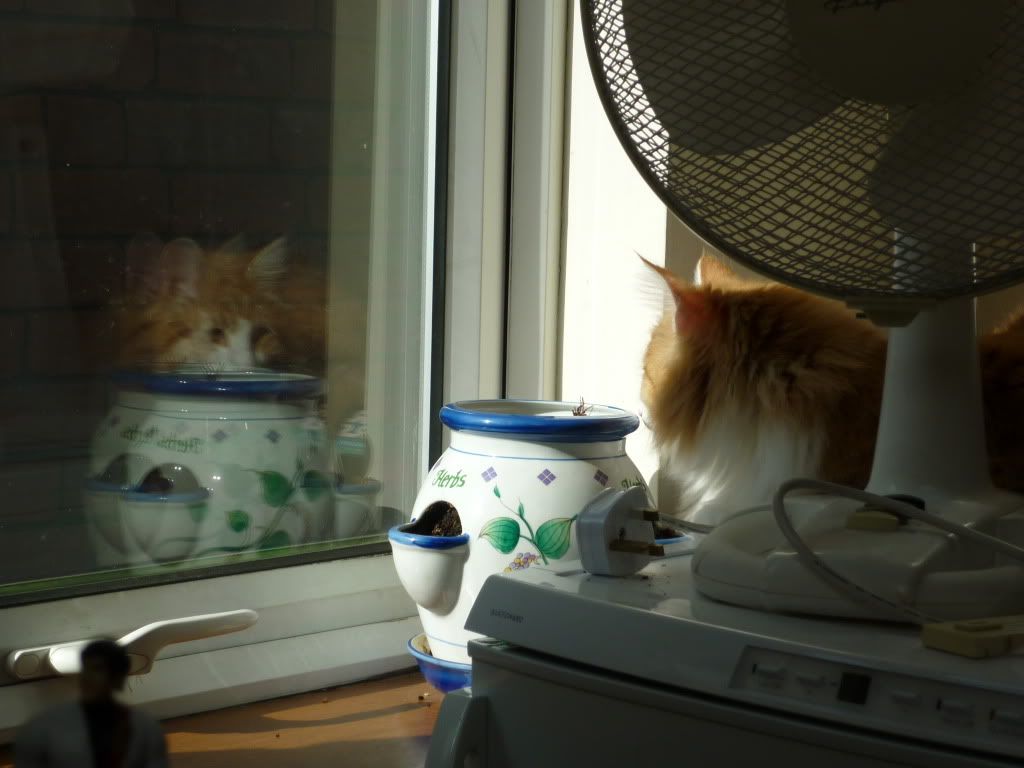 And makes the most of some early spring sunshine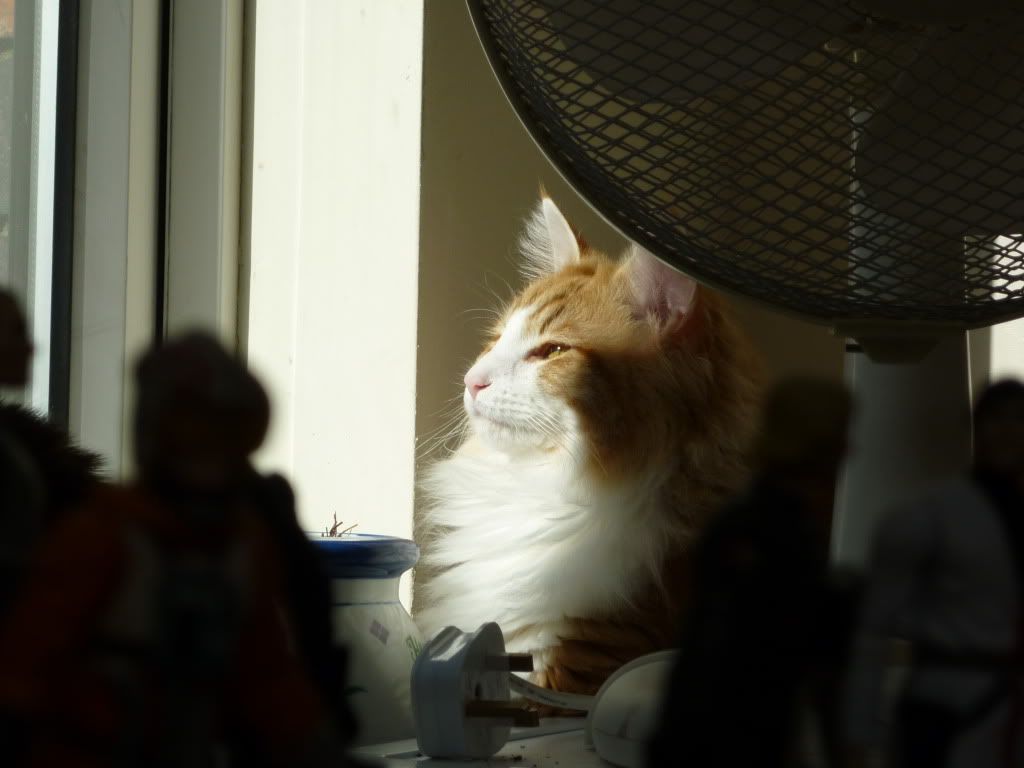 Here she is again, haunting Diesel.
And isn't this just the loveliest, fluffiest, most cuddlesome thing ever ? Look at those ears, pointing in different directions. Squeeeeee !
Gillian
Latest Month
August 2018
S
M
T
W
T
F
S
1
2
3
4
5
6
7
8
9
10
11
12
13
14
15
16
17
18
19
20
21
22
23
24
25
26
27
28
29
30
31