These photos were taken this week. Here she is on the windowsill in the games room, showing off her classic Norwegian profile and her bushy tail.
I had to touch up the pupils of her eyes, which is why they may look a little odd.
On the floor; I love the stripe from the corner of her eye across her cheek
And a straight-on view.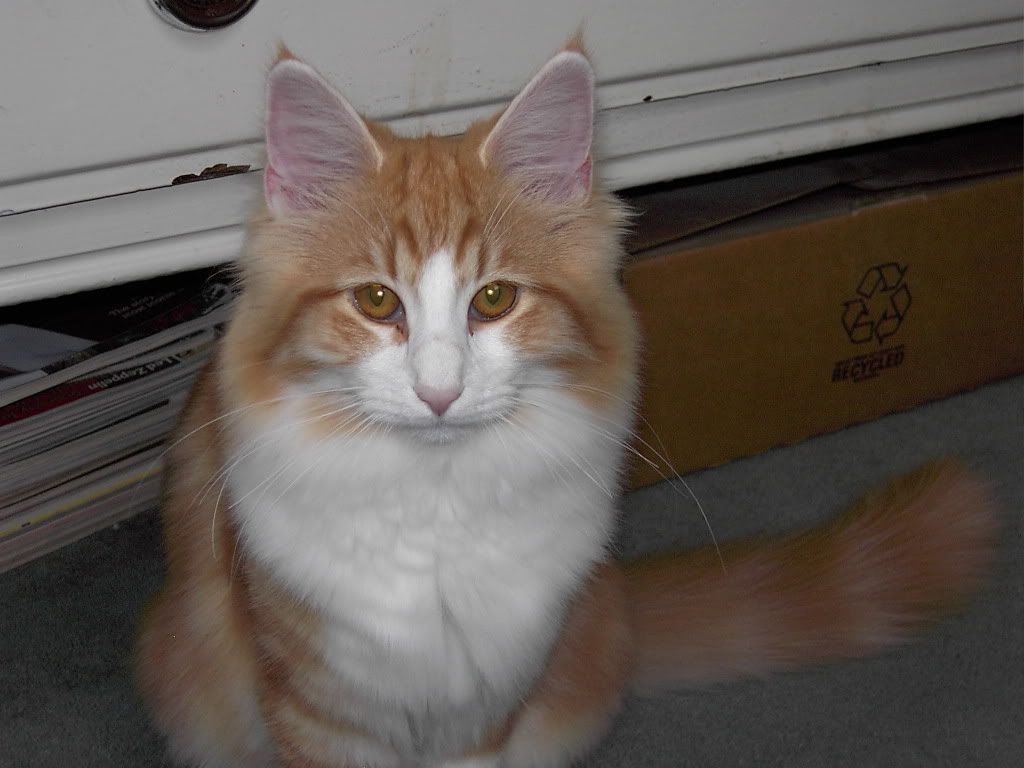 Time for some recent photos of my little woolly girl. Iella is about 5 and a half months old now and is as tall as Diesel and almost as long. Helen remarked that she's grown into her ears, but hasn't grown into her paws yet. Her coat is already thicker, with a small ruff and knickerbockers, and it's still really her kitten coat. When she's about three or four and has her winter coat, she should be quite something to see !