It was the last concert of the summer in the lovely, refurbished bandstand in Weston Park.
(This is the bandstand in the snow earlier this year)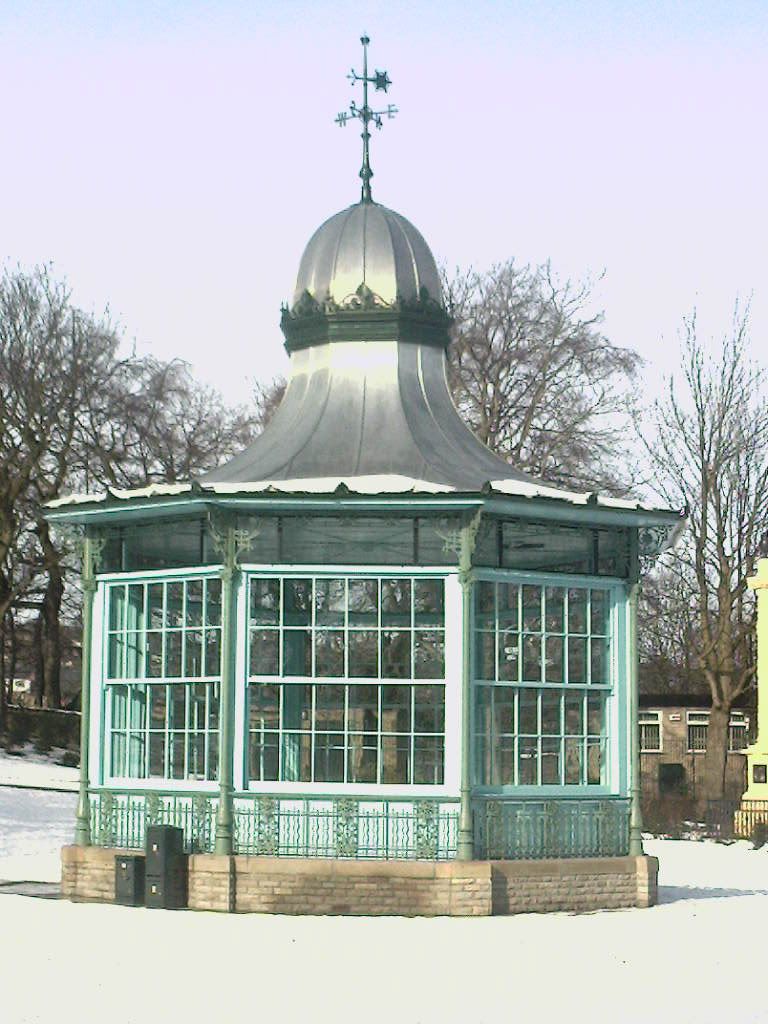 The band were the Outlandish Knights, and as I walked towards the bandstand, the traditional ceilidh music blended neatly into a burst of Deep Purple's Black Night. The park was pleasantly busy, with some people sitting and watching. There was just one set dancing; a mixed age range from grey-haired to 3 year olds. The dancing wouldn't have won any awards, but the dancers were enjoying themselves and it was fun to watch.
I'd just arrived and sat down when
rhino_neil
joined me. It was lovely to see him, and we chatted for a while. We don't remember exactly when we met but it was getting on for 20 years ago now. I missed most of the band's performance, but they are very good. During the final polka, the guitarist left the bandstand and wandered about as he played, pursued by a boy holding a video camera. The gig was thoroughly documented, as there were about 3 people taking photos as well as two with camcorders. So we sat for the best part of an hour, and then I wandered home via the mini supermarket.
A very nice diversion on a pleasant summer afternoon. Now I have to go see if Diesel wants to come in for her tea yet.
I was settling down to catch up on t'internet after watching the Grand Prix, when I heard music coming from somewhere outside. It sounded like ceilidh music, and I could hear a woman's voice, that was probably calling a dance. Now there's been music and events in the parks nearby through the summer, and I've not been to any of them. Today, as it was a nice afternoon, I decided to go and see some of what's happening.